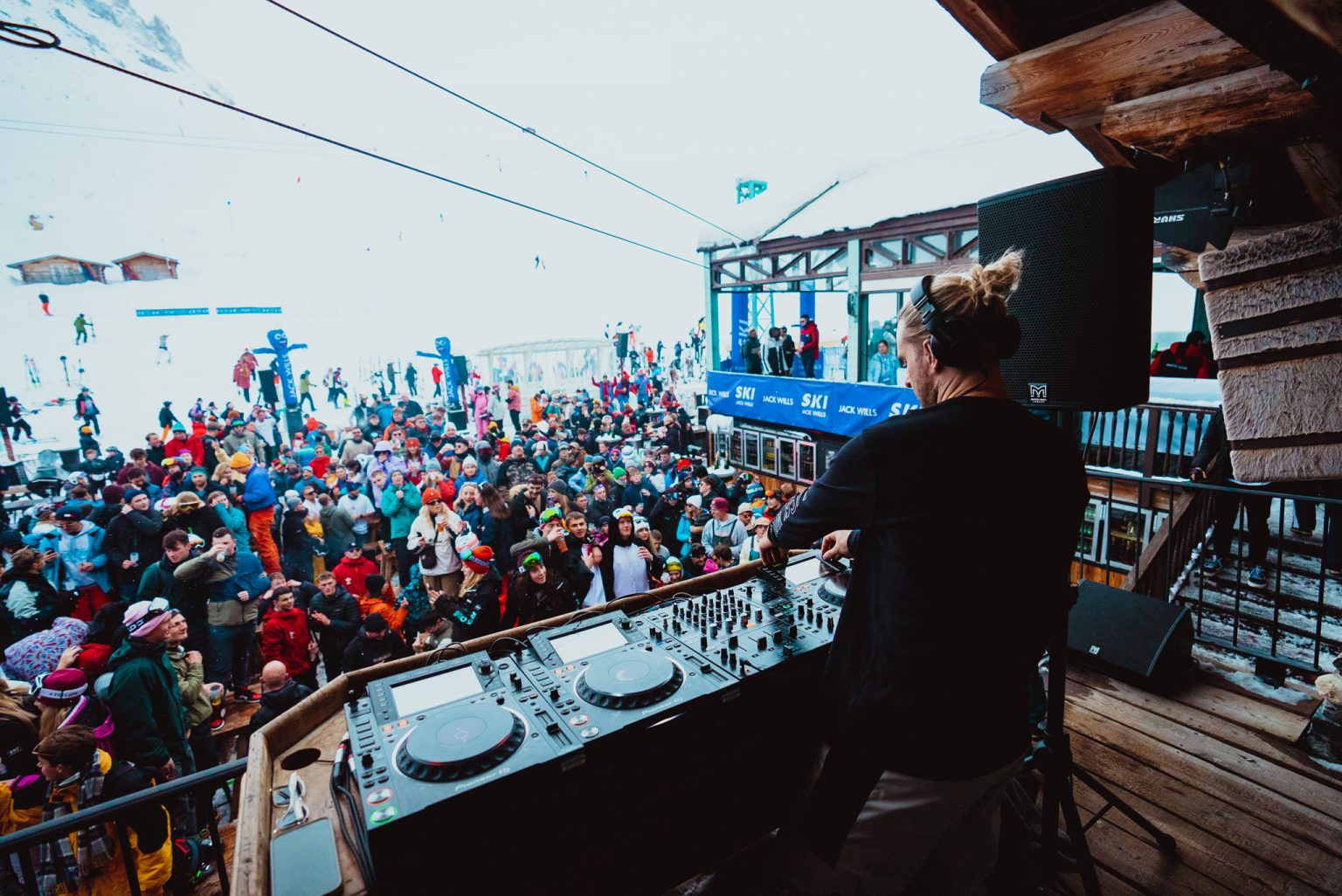 The Challenge
To host Jack Wills and 10 of the UK's leading social content creators in the Alps to promote their new skiwear collection and to expand their student customer base through events across resort hosted by Jack Wills. Our aim was to host events that attracted students which would increase brand awareness whilst also creating the perfect opportunities for content creation.
The Execution
We transformed a luxury chalet into a Jack Wills branded environment that was both accommodating for guests whilst also providing effective backdrops to capture important content moments. The production around the chalet was custom designed to add subtle elements of branding without losing the feel of being in the Alps.
Throughout the trip we organised a number of events to be hosted by Jack Wills that would attract students visiting resort, this included Après at La Folie Douce. Using various elements of production and visuals, we were able to create a branded event that encompassed the real essence of the Jack Will's brand and more specifically their latest skiwear collection. It was important for us to have talent perform at the venue who were current, attractive and relevant to the guests attending therefore organising Sigma was a successful choice.