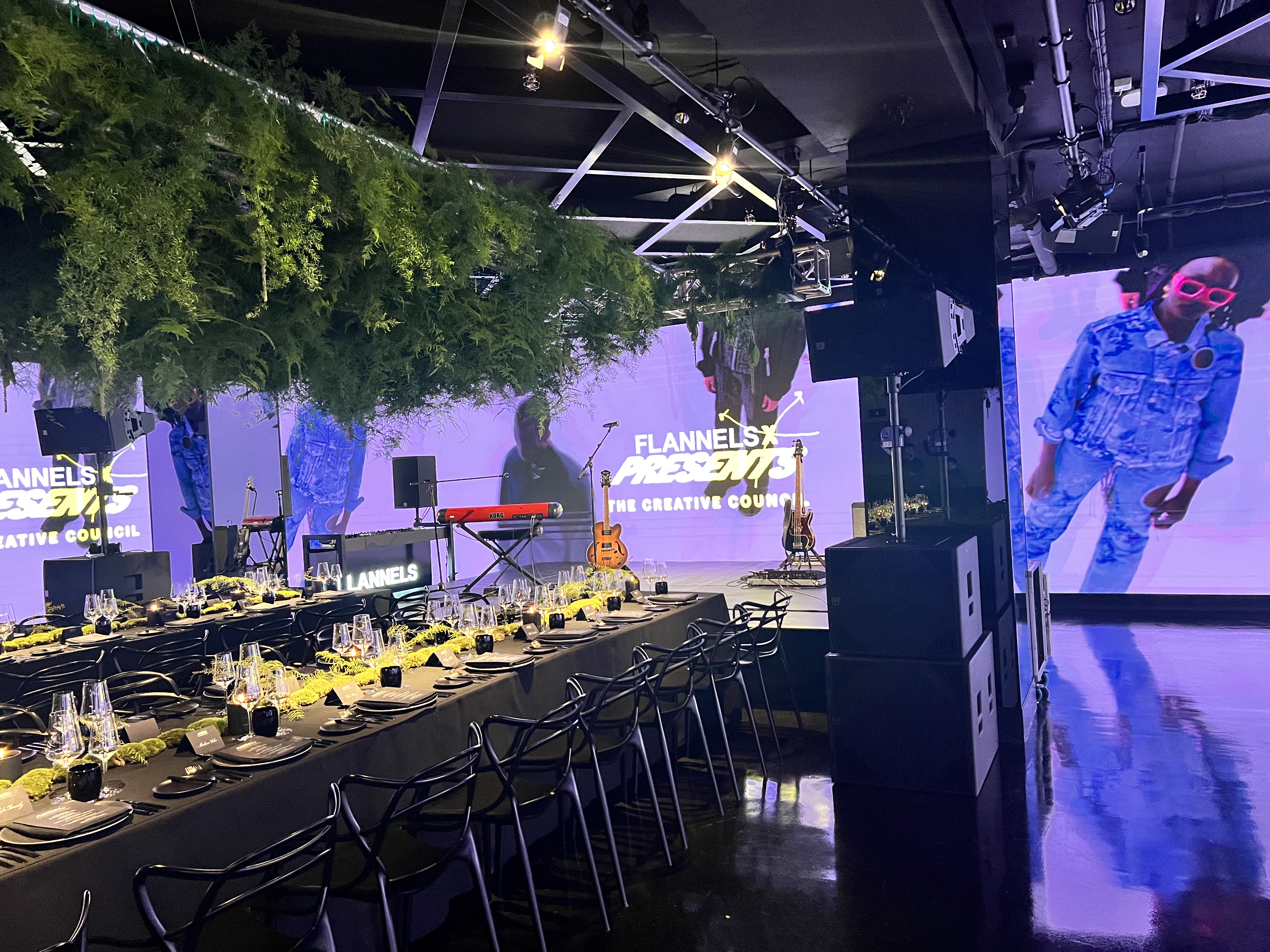 BRAND:
The Creative Council x Flannels X
The Challenge
To deliver an innovative, memorable, statement event in Flannels X to launch The Creative Council – a next-gen advisory board filled with six of the most exciting voices in the fashion industry. The brief was to immerse guests in the event space using scents and florals as well as putting on a three course meal that gave a subtle nod to each member of The Creative Council. 
The Execution
We wanted to create impact when guests entered the event space and also bring an intimate vibe to the dinner, we therefore created a living ceiling using multiple green foliage and asparagus fern to create a gorgeous, falling effect that draped above guests whilst they ate.
Working with one of our preferred caterers we developed a menu for the evening that was fresh, interesting and delicious that also incorporated elements of all 6 members of the Creative Councils' favourite dishes. To pair with the food, we had bespoke cocktails made for the event that again gave a nod to the different members of the Council.
We had a special performance from the very current Beeple, creating the perfect backdrop for this special evening. All security, staffing and furniture was sourced and managed by Conc3pt.